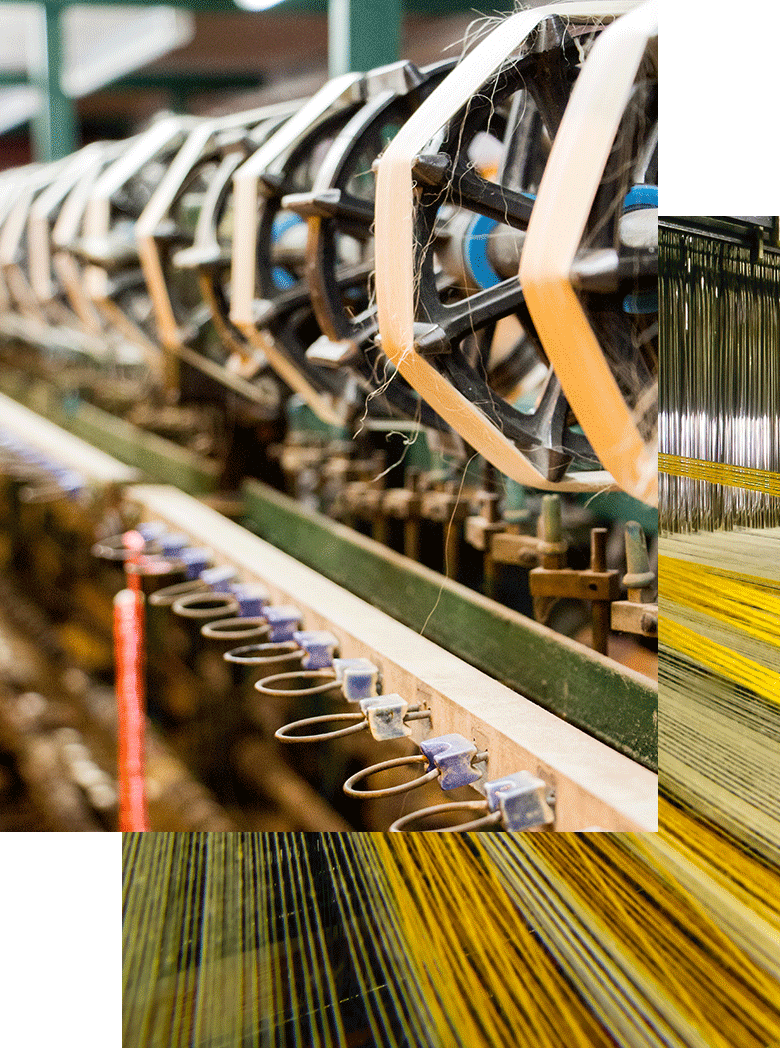 Textile Division
---
JCL owns and operates one of the largest textile processing houses in India, equipped with state-of-art machinery for processing high-quality fabrics at competitive prices. Our Textile Division has an installed processing capacity of 500 Lac meters of fabric per annum. In 2003-04, we embarked on our journey of marketing fabrics using the brand name JPL. Our textile processing business operates via a network of agents spread across the country which has helped fuel our business growth.
1
Grey Cloth Checking
The processing of fabric begins with the checking of grey fabric to verify length and width, remove oil stains, and check for weaving defects. This is carried out manually by our workforce across checking tables.
2
Heat Setting
Heat setting is carried out for dimensional stability, increasing textile resistance, and fettling preventions. The process is carried out on stenters. During this step fabric is passed through various chambers where it is tempered between 150–200 degree centigrade for 30-40 seconds.
3
Dyeing and Scouring
Here we impart desired colours on raw textile according to customer specifications. The process is carried out on jet dyeing machines for polyester and on jiggers for viscous dyeing. The fibre dyed synthetics are subjected to scouring to remove stains, colours, and other undesirable particles. This is carried out using caustic soda and liquid detergent along with hot water.
4
Stretching
Here we dimensionally stretch textiles by passing them through a range of stenters and dryers.
5
Singeing
Here textiles are passed through a carbonless blue flame on a singeing machine to burn any tuffs that fuzz up during weaving operations. All fabrics are passed through this flame at a predetermined speed.
6
Finishing and Decatizing
The dyed and processed fabric is treated with resins to provide finish and appeal. The finished fabric is then passed through thick wrapper cloth and steam injected by an open decatizing machine to remove excessive shine and improve the lustre of the fabric.
7
Folding and Packing
Finally, finished fabric is folded in meter units on folding machines in lump condition. The final fabric lumps are packed in polythene with an identification tag and made ready for dispatch.